Taco Tasso Dip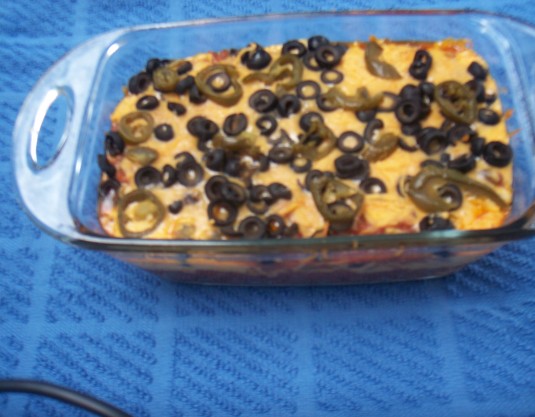 Prep time: 10 mins
Cook time: 20 mins
Total time: 30 mins
Serves: 10
Ingredients
​​​​​16 oz Savoie's® Tasso, cooked and finely chopped or shredded
​​​​​1 cup chopped onions
​​​​​½ cup chopped bell peppers
​​​​​3 tablespoons butter
​​​​​1 tablespoon garlic powder
​​​​​1 tablespoons taco seasoning
​​​​​½ can black beans
​​​​​2.5 cups salsa
​​​​​2 cups nacho cheese
​​​​​topping of black olives, sliced jalapeno, etc.
​​​​​salt & pepper to taste
Directions
Heat butter in large skillet.
Add onions, bell peppers, garlic, taco seasoning, black beans, salsa, and tasso.
Mix well. Season to taste.
Spread ½ of mixture in greased 9x5 pan.
Put 1 cup cheese over mixture.
Layer balance of mixture and top with remaining cheese.
Add olives, jalapenos, etc, over mixture.
Bake at 360 degrees until cheese is melted & gooey (about 20 minutes).
Serve with crackers, tortilla chips, or large corn chips.