Sausage, Cauliflower, and Green Bean Casserole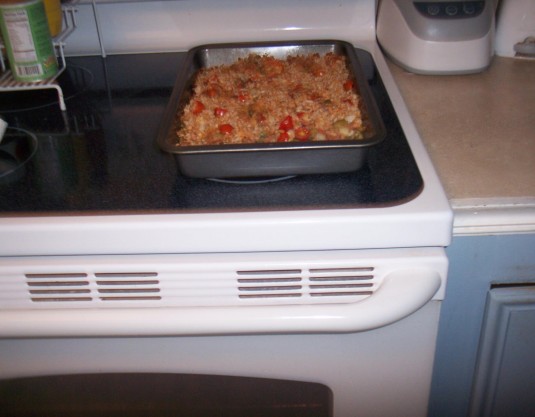 Prep time: 15 mins
Cook time: 20 mins
Total time: 35 mins
Serves: 8
No more excuses not to eat vegetables!!!!
Ingredients
16 ounces cooked, chopped Savoie's® Sausage (I coarsely chop in food processor)
16 ounces, cooked cauliflower florets
1 14.5 ounce can of cut green beans
2 cups cherry tomatoes, halved
2 cups bread crumbs (I make mine with brown bread in food processor)
½ cup shredded cheddar cheese
1 tablespoon hot sauce
seasoning to taste
Directions
Preheat oven to 400°F.
Coat a 13x9" baking dish with non-stick spray.
Mix sausage, cauliflower, green beans, and tomatoes and distribute in baking dish.
Combine bread crumbs, cheese and hot sauce, mixing well.
Spread mixture evenly over the casserole and season to taste.
Bake 20 minutes or until topping is golden brown.