Sausage, Chicken, & Egg Gumbo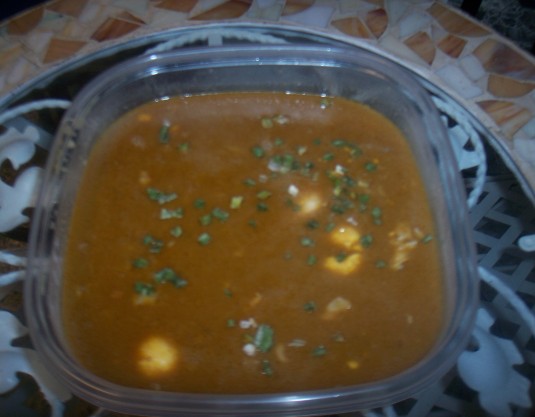 Prep time: 15 mins
Cook time: 1 hour 15 mins
Total time: 1 hour 30 mins
Ingredients
​​​​​3 tablespoons Savoie's® Old Fashioned Dark Roux
​​​​​6 cups water
​​​​​½ lb. Savoie's® Sausage
​​​​​½ lb. boneless, skinless chicken thigh, strips
​​​​​3 raw eggs
​​​​​1 tablespoon Chicken Base
​​​​​1 cup chopped onions
​​​​​Garlic & seasoning to taste
Directions
Mix water, meat, chicken base, onions, roux, and seasoning in large pot.
Boil until meat is tender.
Add water as necessary. Cook for about 1 hour.
Crack eggs, one at a time, and put in gumbo.
Cook about 15 more minutes.
Sprinkle green onions, or parsley, when cooked.
Serve over rice. Will yield 3 servings @ 2 cups each.