Sausage & Cheese Balls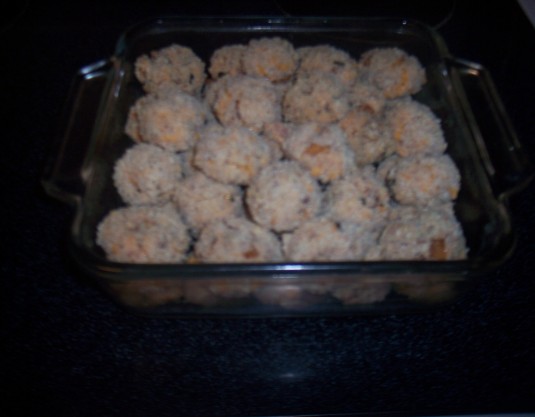 Prep time: 20 mins
Cook time: 30 mins
Total time: 50 mins
Makes 50 balls. Great for Tailgating or just to snack while watching TV.
Ingredients
​​​​​2 cups chopped Savoie's® Sausage
​​​​​2 cups pancake/biscuit mix
​​​​​1 (8oz) cream cheese, softened
​​​​​1 cup shredded cheddar cheese
​​​​​1 cup, chopped, white and green onions
​​​​​3 T butter
​​​​​Panko bread crumbs
​​​​​Season to Taste
Directions
Saute onions in butter.
Mix all ingredients, except bread crumbs and Dipping Sauce together.
Form 1" balls. Roll in bread crumbs and bake @ 350 degrees for 30 minutes.
Serve with Savoie's® Dipping Sauce.