Steamboat's Gold Medal Winning Chicken and Sausage Gumbo
Serves: 13-15 people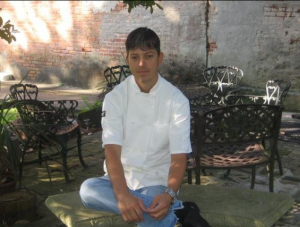 Ingredients
​​​​​1 gal chicken stock
​​​​​¾ - 1 qt Savoie's® Dark Roux
​​​​​2 lb chicken thigh meat (cubed)
​​​​​1 lb Savoie's® Smoked Pork Sausage (cubed)
​​​​​3 large or 4 medium onions (small diced)
​​​​​2 green bell peppers (small diced)
​​​​​½ cup minced fresh garlic
​​​​​Salt & cayenne pepper (to taste)
​​​​​Thinly sliced green onions (optional)
​​​​​Finely chopped flat leaf parsley (optional)
Directions
​​​​​In a medium stock/soup pot, bring the chicken stock to a low simmer.
​​​​​Add the roux and allow it to completely dissolve.
​​​​​Once the roux is dissolved, add the vegetables and seasoning and allow to simmer 2 to 3 hours, adding additional chicken.
​​​​​stock or water as needed as the gumbo will cook down somewhat.
​​​​​Add the cubed chicken & sausage and allow to cook for another 15 to 20 minutes, allowing the chicken to cook & the flavors to come together.
​​​​​Taste for seasoning & adjust if necessary.
​​​​​Serve over white rice and garnish with sliced green onion & chopped parsley (optional).