Chicken & Broccolli Casserole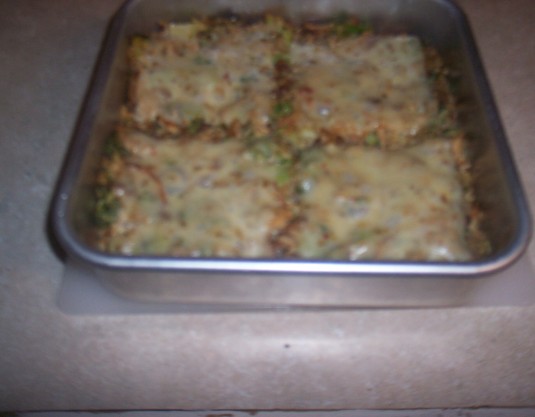 Prep time: 20 mins
Cook time: 35 mins
Total time: 55 mins
Ingredients
¼ cup chopped bell peppers
¼ cup chopped onions
¼ cup chopped celery
¼ cup butter, cubed
1 cup Savoie's® Dressing Mix, cooked down
4 cups cooked shredded chicken
1 package (16 oz) baby broccoli florets, thawed and chopped
1 (7.3 oz) jar sliced mushrooms
1 cup cooked rice (I use brown)
1 (2.8 oz) can French fried onions
1 can (10-3/4oz) condensed cream of chicken soup, undiluted
1 can (10-3/4 oz) condensed cream of celery soup, undiluted
seasoning to taste
enough sliced pepper jack cheese to cover casserole
Directions
In a large skillet, sauté onions, bell peppers, and celery, in butter, until tender.
Stir in all other ingredients, except cheese, and transfer to a greased, shallow 2-1/2 qt. baking dish.
Bake, uncovered @ 350 degrees for 25-30 minutes.
Remove from oven and cover casserole with cheese.
Return to oven for 5 minutes or until cheese is melted.