Stuffed Sausage in a Bun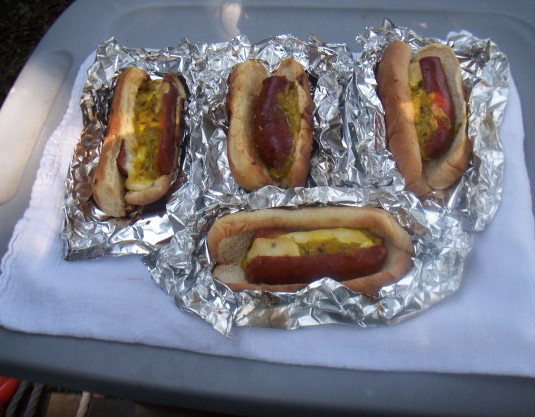 Prep time: 15 mins
Cook time: 10 mins
Total time: 25 mins
Serves: 8
Ingredients
​​​​​8 hot dog buns, split
​​​​​8 links, cooked, Savoie's® Sausage, cut to fit buns
​​​​​16 tablespoons hot dog relish
​​​​​4 slices Jalapeno Velveeta Cheese, cut in 8 strips
Directions
Spread 2 tablespoons of relish on each bun.
Slice sausage, lengthwise, ¾ of the way.
Fill with cheese and place on buns.
Wrap each bun in heavy duty foil.
Grill uncovered over medium to hot heat for 8 to 10 minutes (making sure that the buns do not burn),until cheese is melted.
Open foil carefully to allow steam to escape.